We understand the importance of assembling a high-quality team of professionals.  At G&R Metals, your job will be in the hands and under the care of skilled craftsmen who know how to get the job done right. With over 25 years of experience, our team strives to reach high quality standards.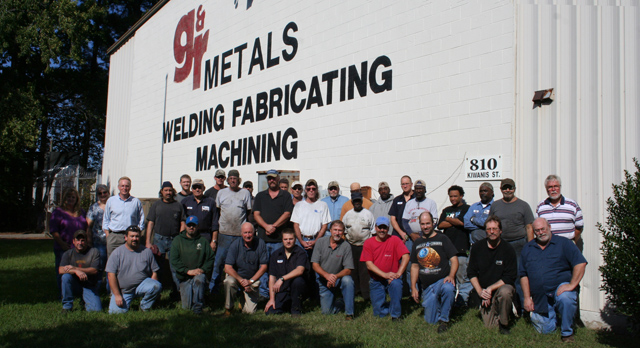 With a background in public accounting, Sarah takes care of the financial and HR needs of the company.  She is also available to customers and vendors to assist in meeting their A/R and A/P needs.
Hobbies: Enjoys being part of Bible study Fellowship International as well as being involved in her church and community with family and friends. Also loves being outdoors taking care of the family farm with Ryan and their kids.
Ryan is a US Marine and graduate from the Apprentice School of NNS. As COO, Ryan oversees the day to day operations of G & R Metals offering strong support to his team to ensure that the needs of customers are met in a timely and professional manner.  His passion for the industry makes him a determined leader and mentor to his staff. 
Hobbies: Hunting, Golf, Cars, and time with family and friends. 
With over 20 years experience in the Administrative Field, Joni is determined to provide excellent customer service, administrative support and organization. 
Hobbies: Crafting, Spending time with Family and spoiling her grandchildren.
Starting as an apprentice over 40 years ago, Jay advanced to Front-line Supervisor and Manager, to General Manager of machine shops and fabrication facilities.  Now, as President Emeritus, Jay applies his years of experience as a sounding board and advisor to Ryan & Sarah. 
Hobbies: golf, charitable organizations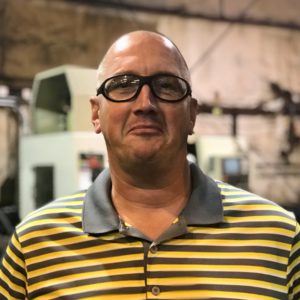 Eric's 20+ years of experience leans well in meeting the needs of our customers. His skills as Craftsman, Lead man and Shop Foreman aid to streamline our fabrication production.  Eric's primary responsibility is providing quotes, operating AutoCAD and offering support to the shop as needed. 
Hobbies: Mountain biking, golf and family time
QA Manager/Safety Manager 
Tim came to G & R with over 30 years experience in Management and Trades. From start to finish he strives on getting the job done quickly and to the level of quality expected by customers of G & R Metals. 
Hobbies: Camping, Working on cars, spending time with family and spoiling his grandchildren.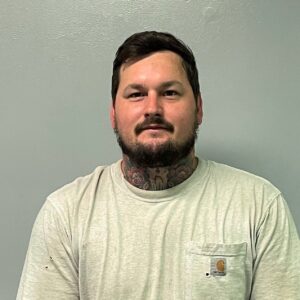 Travis came to G & R Metals with over 15 years of fabrication and production experience in everything from automotive to ornamental. His knowledge base provides the tools necessary to build quality parts.
Hobbies: 4 x 4 fabrication, vehicle restoration & customizing, fishing and spending time with his daughter.

Bill has over 30 years experience as a machinist. He has strong background as a manual machinist and his vast knowledge of the trade and tools makes him a vital part of G & R Metals management team.   
Hobbies: Motorcycles, Time with Family. 
how we can help you?
We have the experts to get your job done. Contact us today, to bring your concept into reality.